Program
Supporting Families to Counter Violent Extremism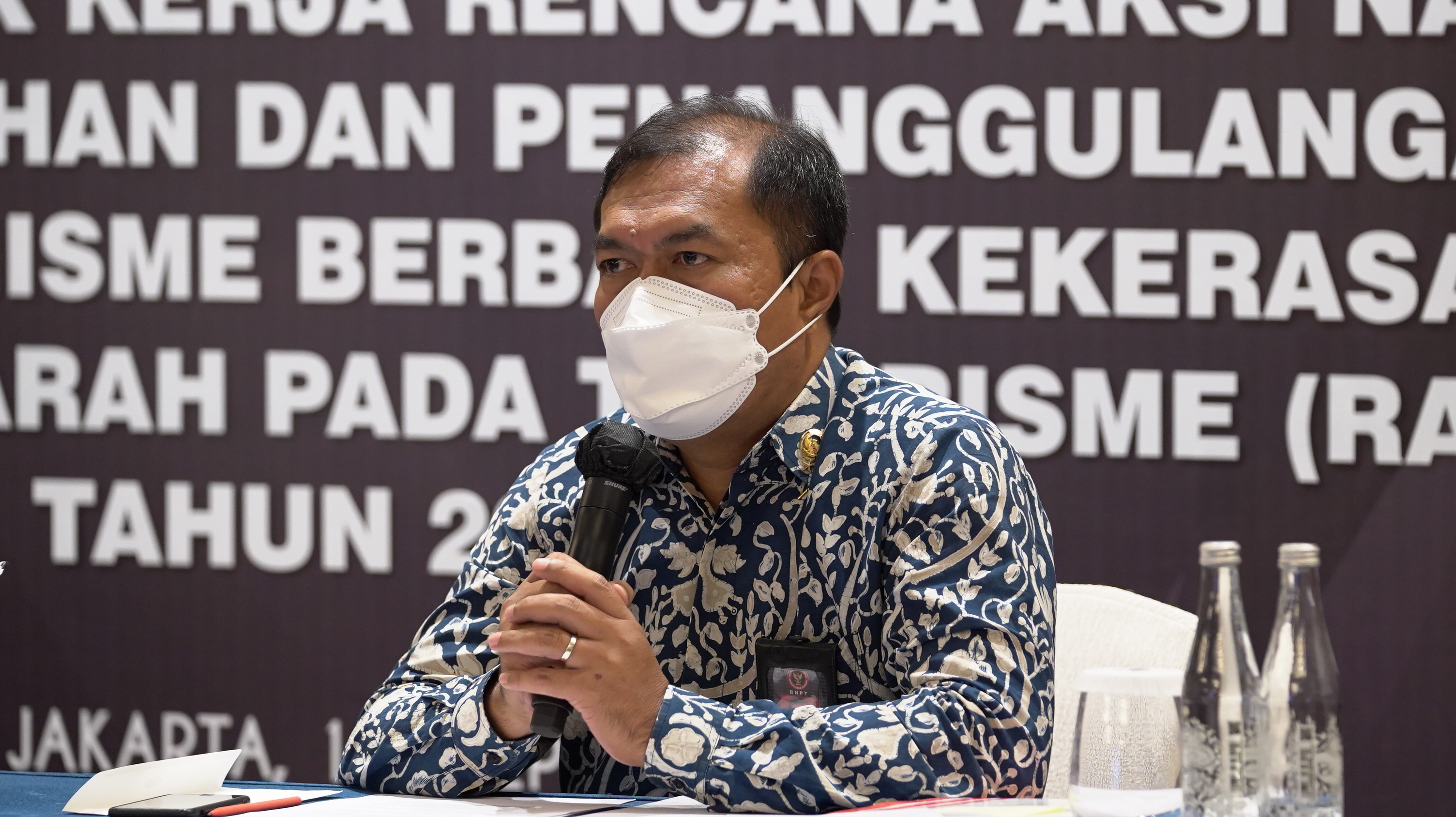 Everyone has a role to play in supporting families who are vulnerable to or involved in violent extremism. We are helping them with skills to improve their resilience against radicalization – this includes supporting women who are also vulnerable to active involvement in terrorist activity.
Zaim Nasution
Director of Bilateral Cooperation, BNPT, Indonesia
As a conduit of culture and belief, the family unit can play a central role in shaping attitudes towards non-violence. Hedayah was the first organization to implement a countering violent extremism program focused solely on engaging families.
Families have a critical role to play in preventing and countering efforts, as well as supporting the disengagement, rehabilitation and reintegration of family members who were radicalized and/or recruited into violent extremism.
When effectively supported, family members can detect early signs of vulnerability to potential radicalization, contribute towards counter-messaging efforts, build the resilience of their family members, and support the rehabilitation and reintegration processes, both within the family and wider community.
Without adequate support, these families may feel stigmatized and alienated by the wider society and unable to appropriately support their affected family members. On some occasions, these families might even be in danger of radicalization themselves.
Social workers, psychologists, educators, civil society organizations and community leaders are in the unique position to provide adequate support to these families and empower them in preventing radicalization or supporting the rehabilitation and reintegration of their loved ones.
Radicalization leading to violent extremism remains a significant challenge in Indonesia. Indonesia has witnessed a number of horrific terrorist attacks in recent years, including the Surabaya bombings in 2018, which were perpetrated by three families, the church bombing in March 2021, in Makassar, South Sulawesi, reportedly by a married couple, and an attack by a lone woman on the police headquarters in Jakarta, also in 2021. These recent incidents highlight that radicalization affects not only adult males but also women, young people and whole families.
Furthermore, the rise of appealing violent extremist narratives, especially during the COVID-19 pandemic, has made it more challenging to push back and address this phenomenon.
We are working with psychologists and social workers, government entities and civil society organizations to provide families with useful responses, tools, guidance, knowledge and practical support.
The overarching aim of the program is to assist the Government of Indonesia in enhancing the quality of support provided to families affected by violent extremism. This includes support to increase the families' own resilience and enable families to contribute to countering violent extremism efforts with respect to vulnerable and/or radicalized family members.
The prolonged presence of Boko Haram and the Islamic State West Africa Province (ISWAP) demonstrates the significant challenges that Northeast Nigeria continues to face related to radicalization leading to violent extremism. Communities face consistent threats to local security and many families have members who are vulnerable to radicalization leading to violent extremism and/or have joined such groups. Furthermore, former members seeking to rejoin their local communities are often stigmatized or ostracized, thereby impeding the reintegration process.
Given the fragile security situation, several international organizations have been providing local communities with resources, livelihood support and internally-displaced person (IDP) camps to host individuals who have fled their homes or have been rejected by their families and communities. However, despite the high number of international organizations present on the ground, the North-East still needs additional support.
In this context, local civil society organisations and community leaders are well-positioned to support countering violent extremism activities within such communities and are best suited to provide families with potentially useful responses, as well as guidance, knowledge and practical support
Our unique program in North-East Nigeria is preventing and countering violent extremism by recognizing the critical role of families. We enhance civil society organizations and community leaders' knowledge and skills to strengthen family rehabilitation and reintegration efforts.
In  2020, Hedayah conducted the first-ever implementation of the curriculum on "Supporting Families in CVE" in Nigeria, which built upon two years of curriculum development work and the results of two needs assessment visits. The training covered several critical elements, including trust-building, engagement and interviewing techniques, the role of the family in CVE, potential responses to challenges that these families may face, and practitioner self-care, among others. The training included practical exercises (e.g. role plays), multiple local and international case studies, and theoretical sessions, all of which were conducted through a participant-led approach.
In 2021 advanced-level training included counter-narratives. It also included sessions on how to implement countering violent extremism intervention during the COVID-19 health crisis. In addition, the training included sessions on trauma therapy, clinical interviewing and psycho-social support. The workshop also focused on further enhancing participants' knowledge, understanding, and practical skills on countering violent extremism, with a specific focus on supporting and mobilizing families in the reintegration efforts established for former Boko Haram members and their families.